45. Catherine Fontaine
(64)

Cheillé
Ditt beste hundekjørerminne:
each time I cross a finish line is a good memory.
Sponsorer: Royal Canin
Langdistanse erfaringer
Løp/ år/ plassering - inklusive alle gangene du har fullført Finnmarksløpet:
femundlöpet 400 5 times finisher
femundlöpet 60 1 time finisher
Amundsenrace 2 times finisher
Polardistans 300 4 times finisher
Hvorfor langdistanse / Finnmarksløpet:
because it's a so great challenge
Målsettinger og strategi for årets løp:
none, just finish before the deadline
Ledere i spannet/ navn/ alder:
Viper and CObra sisters 5, Lynette and Gaby sisters 6, Scarlett 2, Niezsche 4, Lénine 3, all siberian huskies
Lokalaviser: la nouvelle république
Hobbyer:
travelling around the world, gardening;
breeding and involved in French kennel club.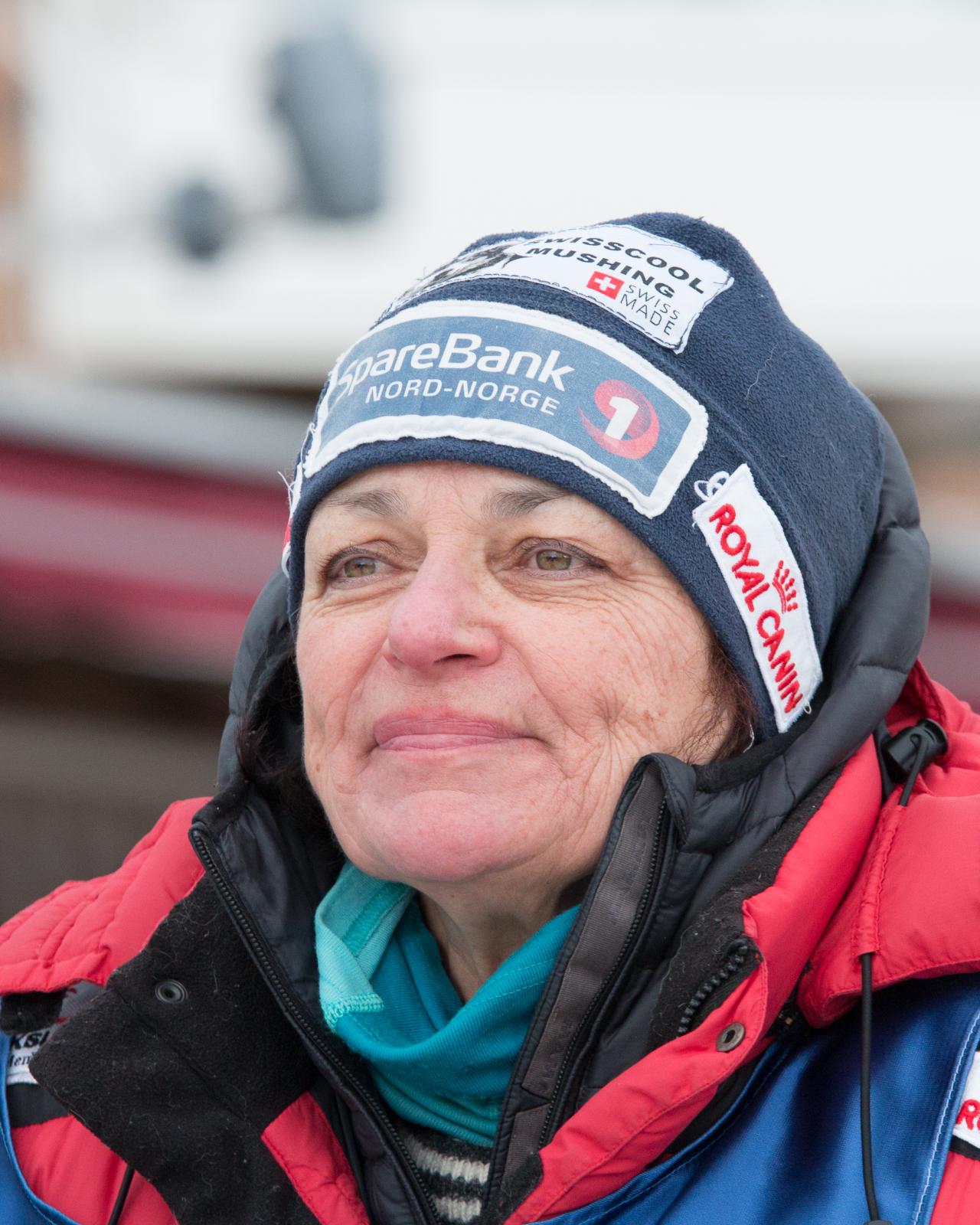 Familiemedlemmer:
My beloved husaband who passed away and in my heart for ever; my children, my grand children and my mum; my friends who are like my family, and of course my dogs.
Adresse: impasse des vallées, 24, 37190 Cheillé
Land: France
Telefon: +33670797506
Hjemmeside: www.dufur.fr
Yrke: manager
Trekkhundklubb: ffst
Kennel navn: du fur rendez vous
Ant. hunder: 21

Tilbake til deltaker liste