126. Dre Langefeld
(28)

Asheville
| | | |
| --- | --- | --- |
| Klasse: | | FL500 Status: Rookie |
| Tidligere løp: | | FL500-18/5 |
Ditt beste hundekjørerminne:
Training in Langfjordbotn isn't easy, its bumpy, STEEP, deep snow, and lots of little circles if you get stuck in the valley but all of the dog running that I have done here has been some of the coolest I've ever experienced. Finnmark is everything I love about the coast of Alaska and interior at the same time. Sea, Mountains, Dogs, repeat. If I could drive dogs forever here I would!
Sponsorer:
Alta Rød og Badass, Alta Kulde og Vameteknikk, Sled Monkey, Ben Voigt
Langdistanse erfaringer
Løp/ år/ plassering - inklusive alle gangene du har fullført Finnmarksløpet:
Only mid distance races for me so far.
Alta 2 Dager 2017: 12th place
Troms Quest2017: 11th place
Hvorfor langdistanse / Finnmarksløpet:
Being a musher from Alaska, long distance is the only choice! Long distance mushing lets me explore pretty neat places that most people can only dream of or see in pictures. I get to check it out with my best friends (the dogs) and that's a magical thing.
Målsettinger og strategi for årets løp: Have fun and be safe
Ledere i spannet/ navn/ alder:
Coming soon! It's too early to tell but there are some golden oldies and some new super stars on the horizon.
Lokalaviser: Asheville Citizen Times, Finnmark Dagblad
Hobbyer:
Photography, cooking, eating, sorting things, glassblowing (on occasion), eating, and napping
Familiemedlemmer:
My Mom and Dad (Steve and Sandra Langefeld), Stephanie my sister, and all the friends that continue to follow along this crazy dog life.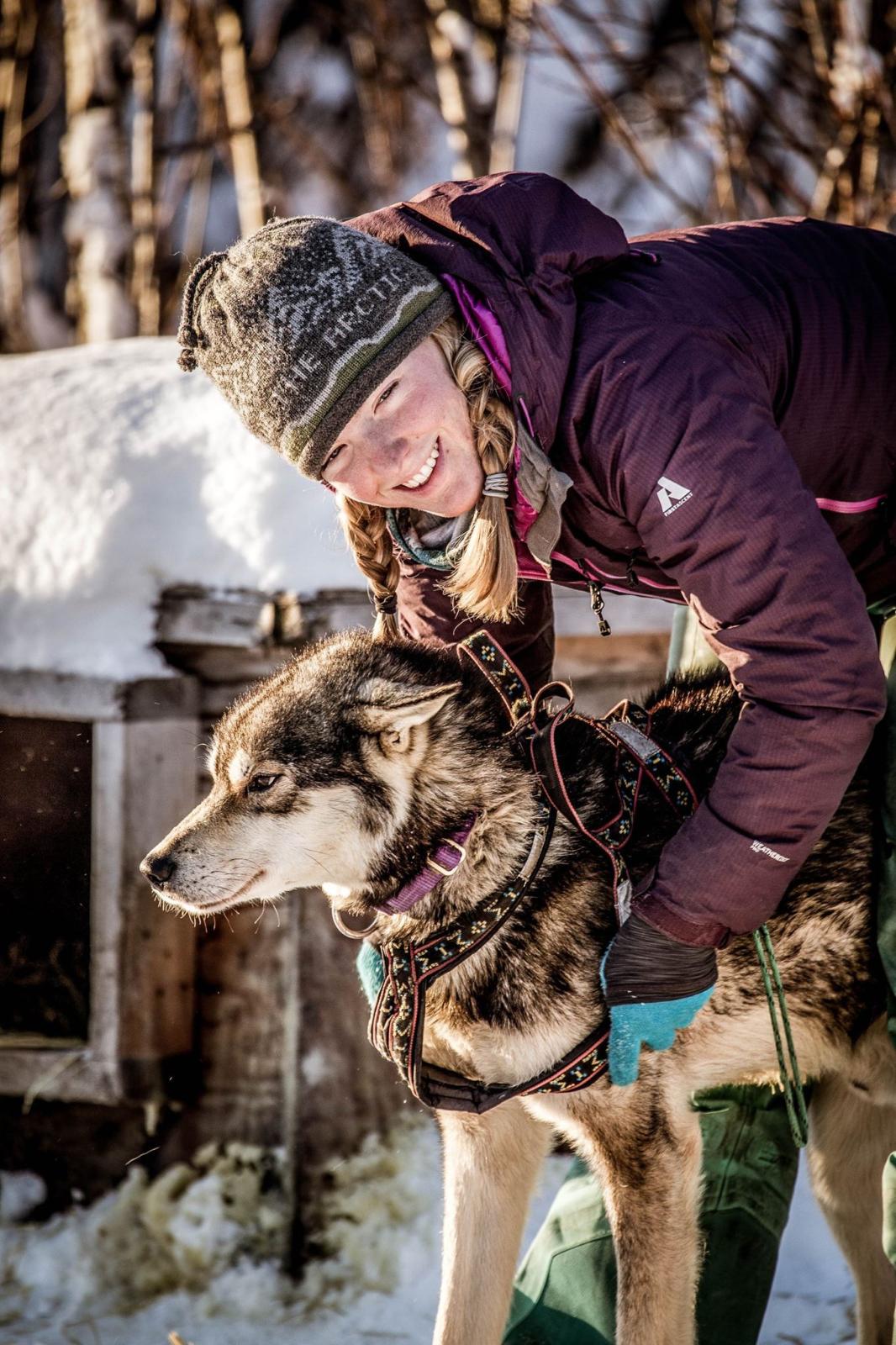 Adresse: Alaska, 9545 Langfjorbotn
Land: USA
Telefon: 47 / 46921690
Hjemmeside: http://vidda-runners.com/
Yrke: Guide
Trekkhundklubb: ATK
Kennel navn: Vidda Runners Huskies
Ant. hunder: 38

Tilbake til deltaker liste