66. Philip Ross
(49)

Edinburgh, Scotland
Ditt beste hundekjørerminne:
Long training runs at night with friends and Family.
Sponsorer: The Border Inn
Langdistanse erfaringer
Løp/ år/ plassering - inklusive alle gangene du har fullført Finnmarksløpet:
FL 500 2014 21st, FL 1000 2015 (Levajok2) Gold Rush Run 2015 5th, Pasvik Trail 6x Finish, East Point Open many times.
Hvorfor langdistanse / Finnmarksløpet: Great Race.
Målsettinger og strategi for årets løp:
Bring happy Dogs to the Goal.
Ledere i spannet/ navn/ alder:
Troy3, Jenny3, Brian3, Sisko4, Socks4.
Hobbyer: Hunting
Familiemedlemmer: Jelena, Ella, Katja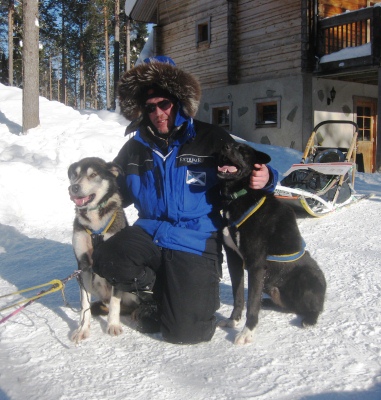 Adresse: Sammakko-Ahontie 7, 93700 Kuusamo
Land: Scotland
Telefon: +358 400202270
Hjemmeside: www.theborderinn.com
Yrke: Guide
Trekkhundklubb: Eastpoint
Kennel navn: The Border Inn
Ant. hunder: 87

Tilbake til deltaker liste